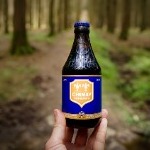 ©
OpenStreetMap
contributors
---
Length
10.2 km

Max alt
454 m

Uphill gradient
221 m
Km-Effort
13.1 km

Min alt
300 m

Downhill gradient
217 m

Boucle
Yes
Creation date :
22/05/2020 16:12
Updated on :
20/07/2020 05:47
---
---

On foot
4h00
Difficulty : Easy
---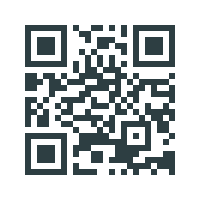 FREE GPS app for hiking
About
Trail On foot of 10.2 km to be discovered at Wallonia, Liège, Malmedy. This trail is proposed by Rando bière.
Description
Hello, 😁
Je vous propose de me rejoindre pour une rando/bière du côté de Bellevaux !

Info rando :
👣 m : 208D 📈 et 204D-📉
⚪ randonnée peu exigeante physiquement.
⏳Entre 3h30 et de 4h30 marche
💧Prévoir au moins 2L d'eau (minimum)
🥾 Prévoir des chaussures de marche
🍻 Brasserie de Bellevaux visite de la brasserie (7€ par personne pour la visite une bière)
🚗 46 minutes depuis liège (62KM)

Voici en complément un texte écrit par : "Tourismusagentur Ostbelgien" qui vous présente le tracé....

"Un rocher surplombant l'Amblève et une rivière qui serpente au milieu d'une grande prairie : tel est le décor de cette balade à Bellevaux.

La route ombragée nous mène vers les hameaux de Tiou et Warche, hameau cul-de-sac barré par le formidable rocher de Warche, émergeant de la vallée de l'Amblève. A son sommet, le paysage est saisissant. Retour vers Tiou où nous entrons dans la belle vallée de la Warche via un sentier des plus secrets. Il nous mène vers un petit pont où il serait dommage de ne pas flâner le long de la rivière.

La plaine s'offre à la rivière, coulant paisiblement le long des prairies alors qu'elle se montrait nettement plus torrentielle lors de sa traversée dans le massif montagneux, au pied des fagnes. A Cligneval, nous abordons un autre paysage, fait de bocages et de pâturages. Face à nous, des arbres et arbustes tracent un sillon au milieu des cultures et nous protègent du soleil de plomb : une vraie haie d'honneur. La descente vers Bellevaux suit les lacets de la route champêtre. Encore quelques pas et nous voilà face à la brasserie, offrant le plus délicieux nectar de la région.

Balisage: rectangle bleu et logo coq

Conseil(s) de l'auteur

La Brasserie de Bellevaux puise son eau dans une source du village : cette pureté permet de développer les saveurs des quatre bières brassée qui ne sont ni filtrées ni pasteurisées"
Positioning
Department/Province :
Liège
Location:
Bellevaux-Ligneuville
Start:(UTM)
287416 ; 5586397 (32U) N.