Back to the main page of the help
How to register on SityTrail ?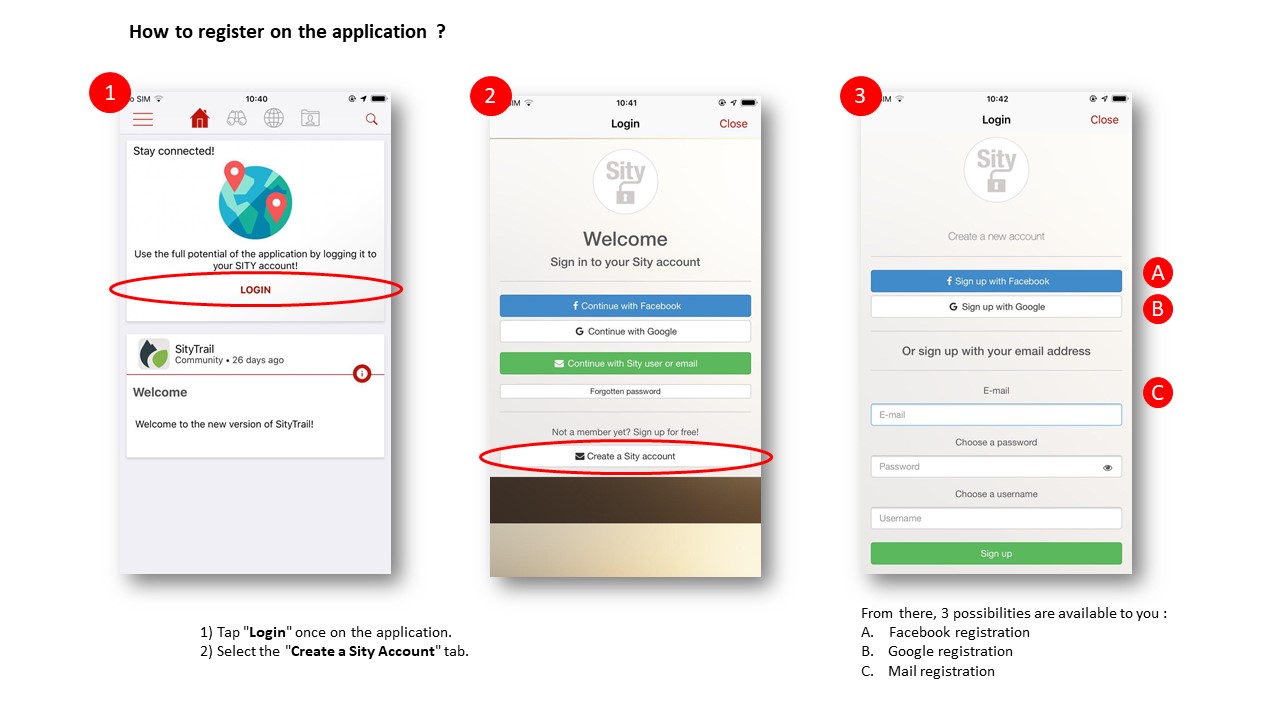 Zoom in the picture
1) Tap "Login" once on the application.
2) Select the "Create a Sity Account" tab.
From there, 3 possibilites are available to you :
A. FACEBOOK REGISTRATION
1) Click on the "Facebook registration" tab.
2) Follow the different staps that will be proposed to you.
B. GOOGLE REGISTRATION
1) Click on the "Google Registration" tab.
2) Choose your Google account.
3) Follow the instructions by clicking on the "Link Account" tab.
This way, your Google account will be linked to your SityTrail account.
C. MAIL REGISTRATION
1) Fill in the proposed fields (email, password and username).
2) Press on "Registration" to get to your new SityTrail account.