Back to the main page of the help
How to install the SityTtrail application on Android ?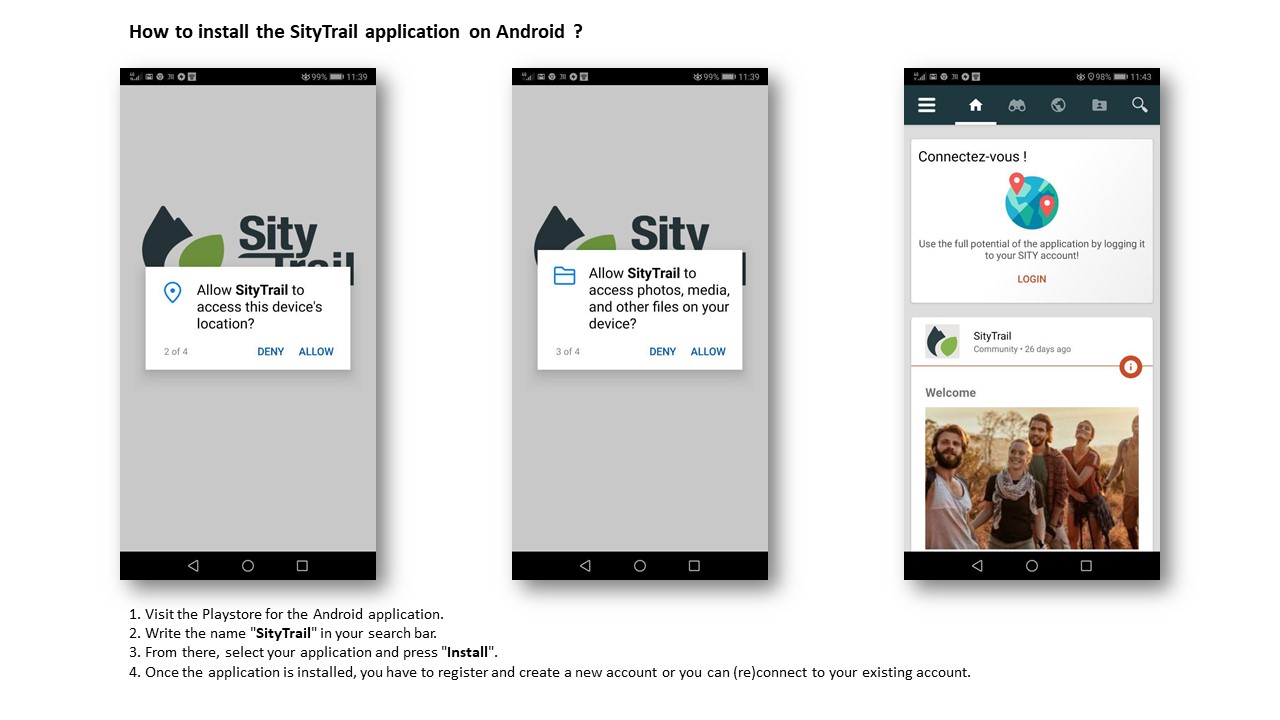 Zoom in the picture
1) Visit the Playstore for the Android application.
2) Write the name "
SityTrail
" in your search bar.
3) From there, select your application and press "
Install
".
4) Once the application is installed, you have to register and create a new account or you can (re)connect to your existing account.
Welcome.
Important note
:Why the Android application require access to my contacts ?
It is a bug at Google. It will be corrected soon.
However, Geolives certifies that the SityTrail application does not use the data of your contacts.
More Ggoogle information on this link, in English :
https://developer.android.com/about/versions/oreo/android-8.0-changes#rmp